Updated on 22/05/2020.
NEWEST PRODUCT RELEASE!
Kylie Hair Trim 2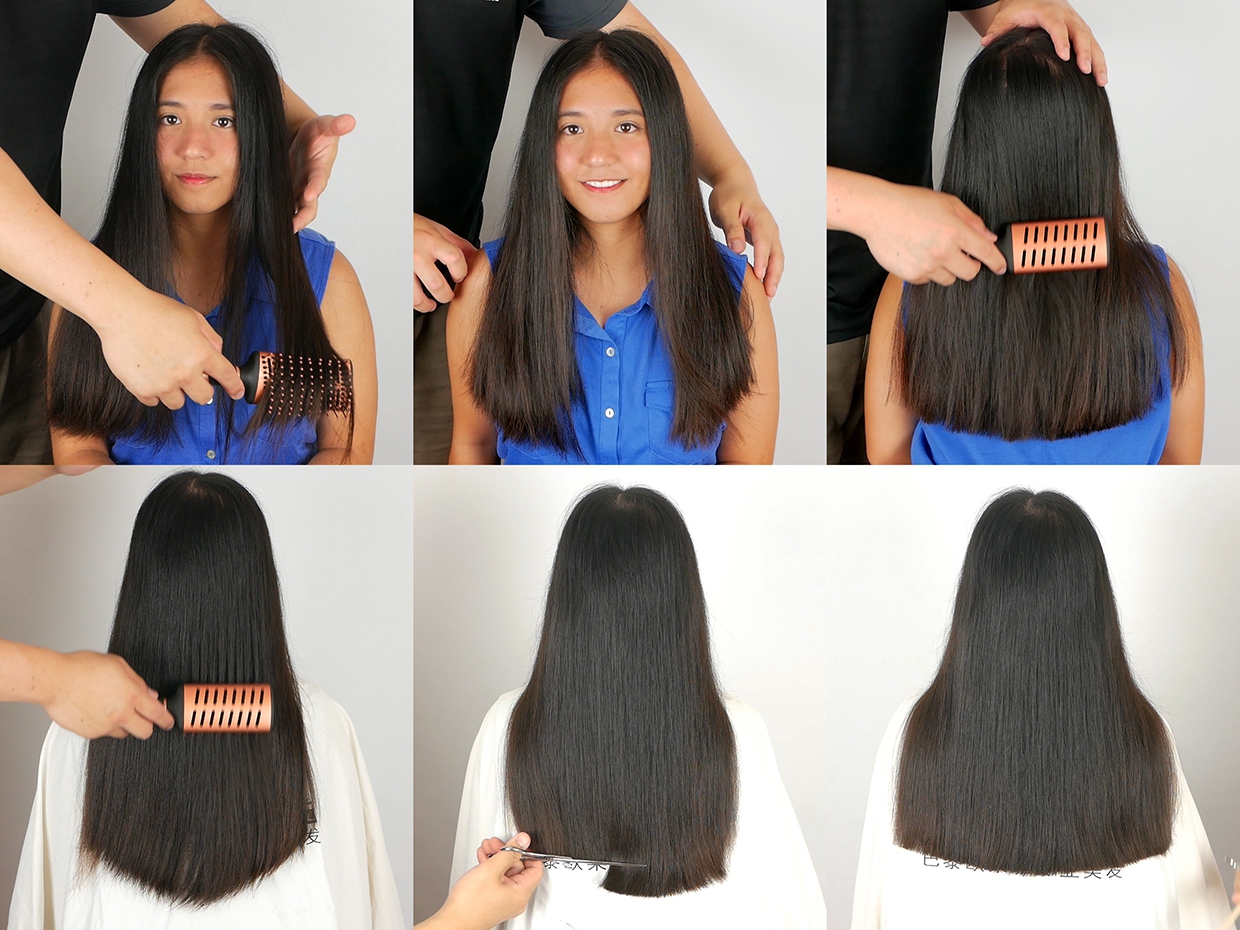 Kylie is a pretty 18 year old Filipino model. She gets her mid-back length hair trimmed. We trimmed her hair in steps, cutting it 3 times, 1 inch at a time. Lots of hair brushing, hair play, with the stylist and solo.
This video is sponsored by a customer and produced according to his script request.
We shot this video using two cameras during the hair trim scenes, to show close-up of the hair ends, and the full hair length video at the same time.
Video length: 70 min
Video quality: 1920 x 1080 | 25 fps | H.264 .MP4
PREVIOUS PRODUCT RELEASE!
Isabel Hair Play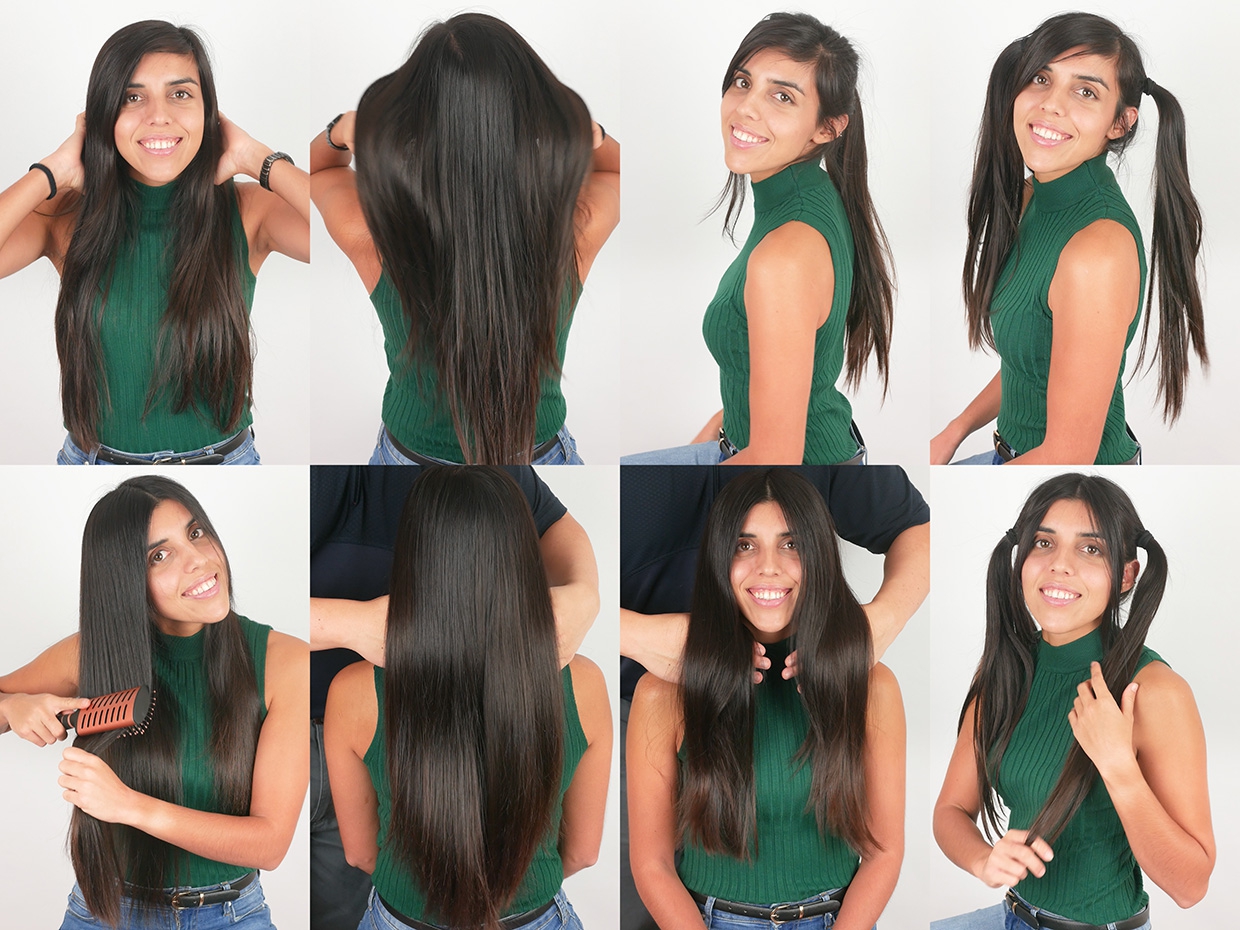 Isabel is a beautiful Spanish model with waist length hair in superb healthy silky straight condition.
In this first part, Isabel does hair play. Lots of hair flicking, brushing, finger brushing, and ponytail styles. Hair play solo and with stylist.
Video length: 33 min
Video format: Full HD | 30 fps | H.264 .MP4
Isabel Buzz Haircut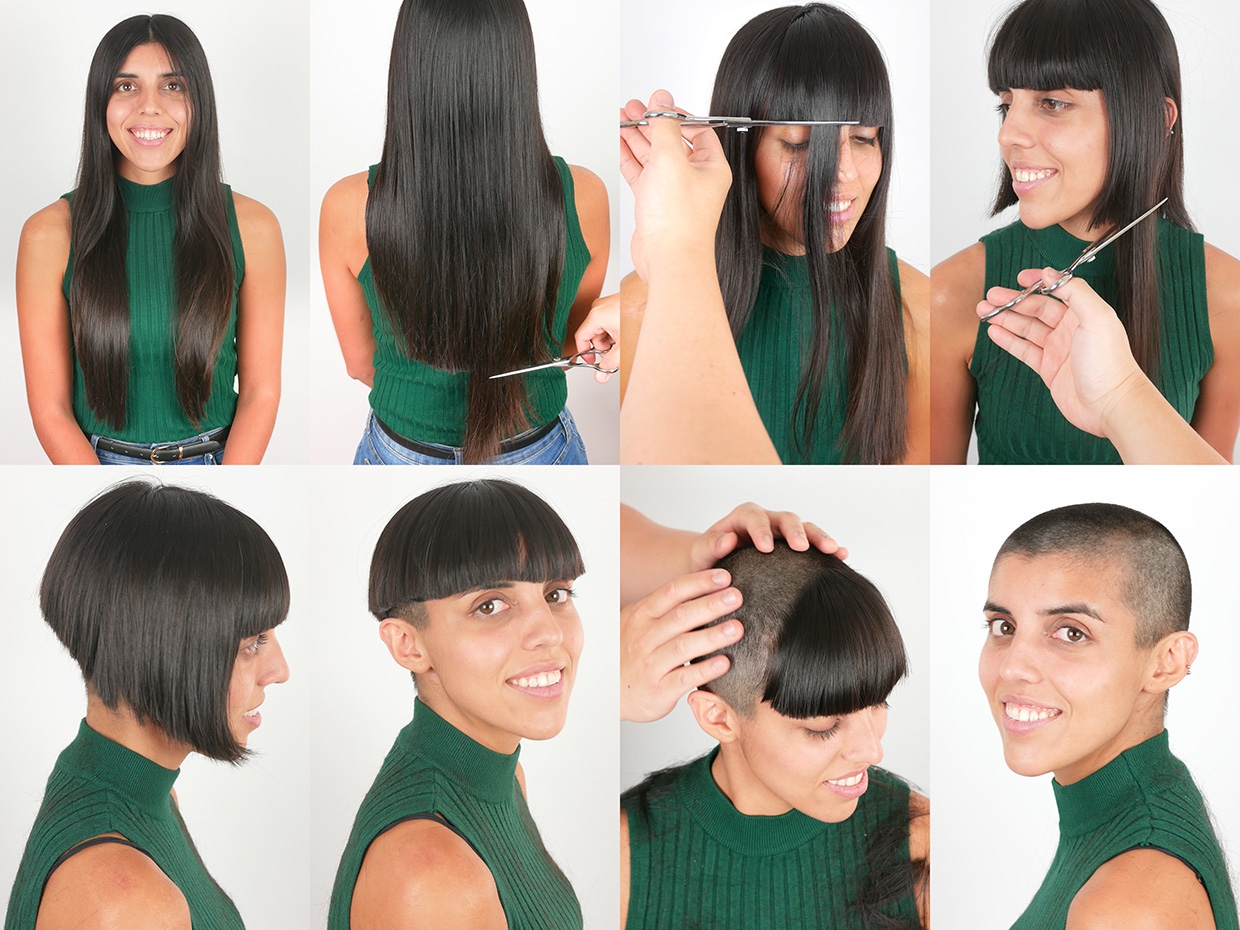 Isabel is a beautiful Spanish model with waist length hair in superb healthy silky straight condition.
In this second part, Isabel gets a drastic haircut makeover in steps! First, we trimmed her hair, cutting off the uneven damaged ends, taking her from waist length to mid-back length. Her hair ends look so much more healthy after the trim.
Next, we chopped bangs into her hair. We gave her thick and wide bangs, straight across at her eyebrows. This new look framed her face nicely.
After that, we gave her a very high undercut buzz, up to about an inch above the top of her ears! Isabel enjoyed it as we chopped off the bulk of her hair and buzzed it. She models this undercut style with her hair in pigtails and ponytails, which looks amazing with undercut buzz.
The next step, we cut the front side pieces into a half bob Japanese anime princess (hime) style.
Isabel then takes the scissors and chops off the last of her long hair herself. We then cut her hair into a full chin length bob. After that, we cut the back higher, exposing the buzzed nape, and gave her an angled chin length bob.
Next, we cut her a bowlcut style, using scissors to chop off her hair all around her head, level with her bangs.
After that, the clippers comes out again, and we buzzed off the crown, but retained the thick bangs, to make a Chelsea style.
Isabel then takes the clippers, and buzzes off the bangs herself. Unfortunately, this video is missing from the main camera. We were very disappointed that we did not have this footage, and we were not sure what happened. It could either be that we did not press the record button properly (not recorded), or that video file was somehow not transferred over to our computer after the shoot. The SD cards from the camera have been formatted a few times after that session (to make space for other productions), so it was not possible to recover the original content anymore.
But all is not totally lost. We have a security camera recording the entire session, so we inserted the relevant footage from that camera instead in place of the missing footage from the main camera. Unfortunately, the security camera has very low resolution and quality, and is more obvious when upscaled to Full HD. But it is better than nothing. We also included some still photos in the video to make up for the missing videos from the main camera.
Isabel is very happy at the end when her head was buzzed to a clipper attachment of #1.5 (about 4.5 mm). This is something she has wanted to do in a while, and modelling for our production was the right moment for it. She loves her new buzzcut look!
Video length: 89 min
Video format: Full HD | 30 fps | H.264 .MP4
Photo Set – Isabel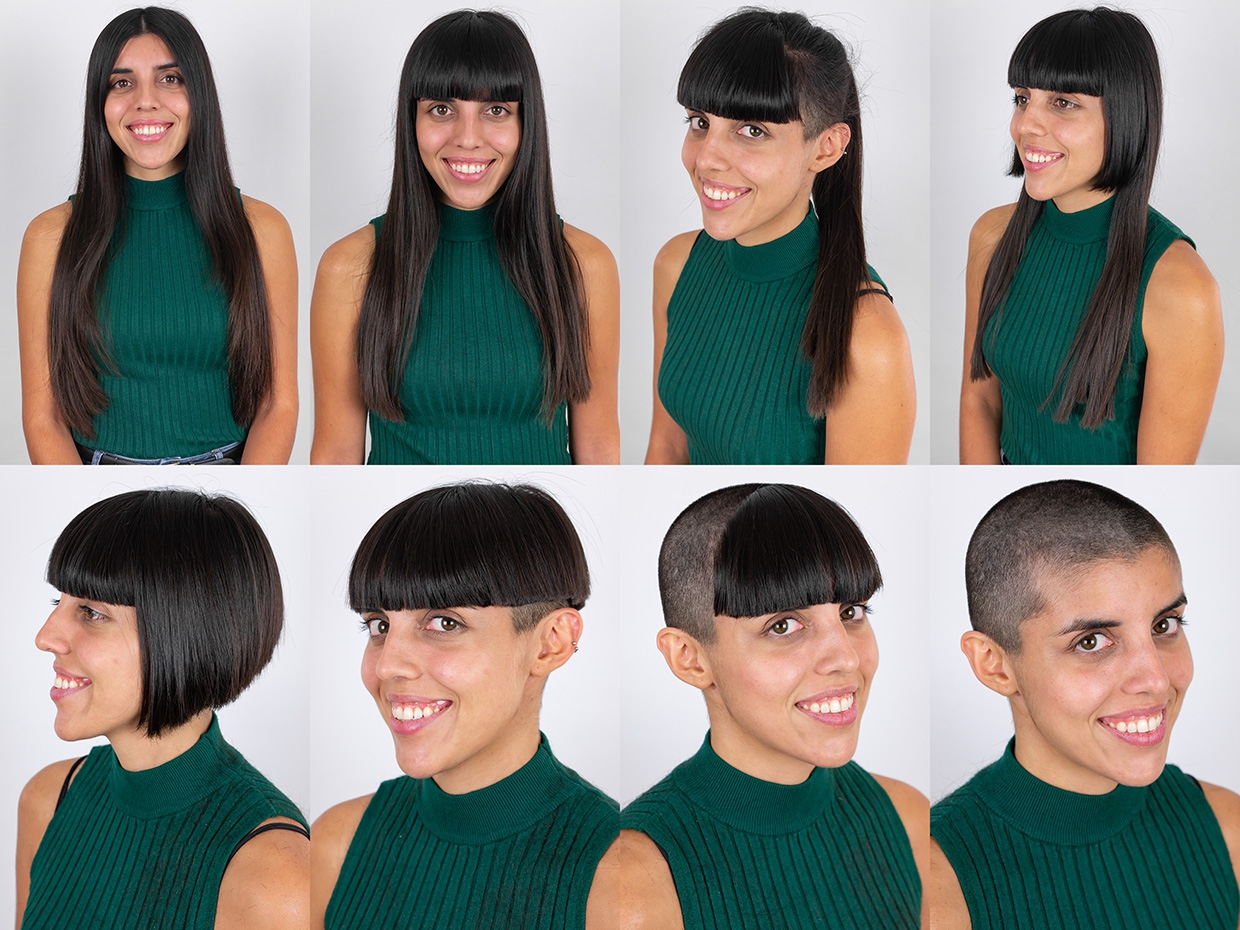 Still photos from Isabel Haircut video session.
Number of photos: 303
Maximum resolution: 4 MP
Isabel Hair Play video: https://sellfy.com/hair2u/p/isabel-hair-play/
Isabel Buzz Haircut video: https://sellfy.com/hair2u/p/isabel-buzz-haircut/
Isabel Photo Set: https://sellfy.com/hair2u/p/photo-set-isabel/