Updated on 20/09/2019.
NEWEST PRODUCT RELEASE!
Miss Song Bald Shave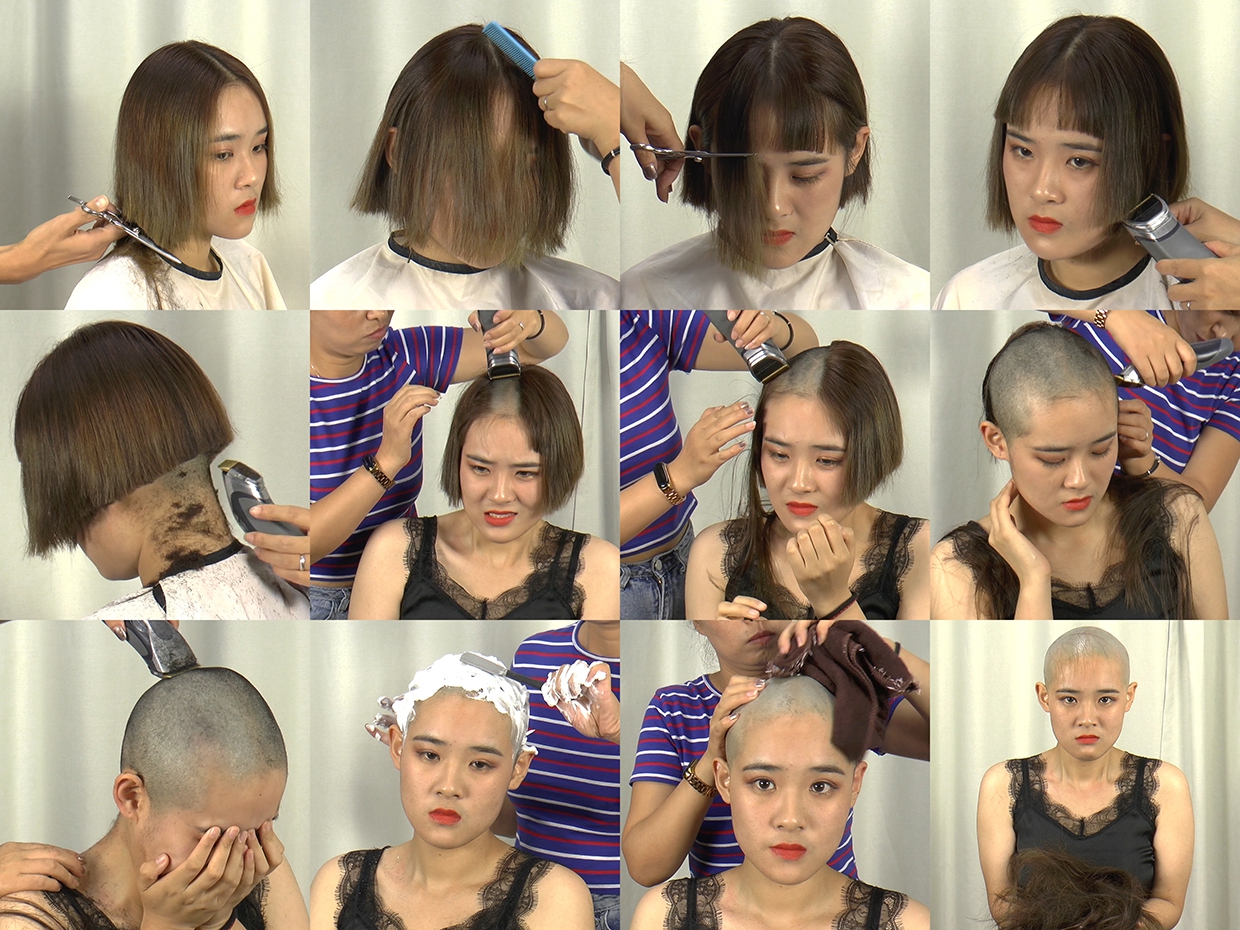 Miss Song receives a (role play) surprise haircut and head shave in this video.
First, she brushes her shoulder length hair. The stylist enters the scene, and is angry that the model used her brush without permission. The model got punished with hair pulling, and pretend haircut play. But it was not enough, and the stylist decides to punish for real by cutting the model's hair into a chin length bob.
The model actually liked the new style, and continues to use the stylist's brush. The stylist found out, and got angry again. She punishes the model by cutting bangs, shaving her nape, and cutting the bob shorter. The model protested and begged for mercy, but the stylist ignored her pleas.
Even after that, the model still has not learnt her lesson. She was still vain, and liked her new style. She took selfies with her phone and brushed her hair. This third time however, the stylist decides to give the ultimate punishment to the model. She surprised the model with an unexpected head shave. The stylist buzzed the model's hair, straight down the middle.
The model was devastated but submitted to the stylist. The hair was completely shorn off with clippers, with zero guard. Then, the stylist put shaving cream on the model's head, and shaved the head smooth bald with a straight razor. Next, the smoothly shaved head was made shiny with oil. Finally, to top the humiliation, the stylist drops the model's cut hair from the floor onto the model's hands.
The stylist mocked the model, saying: "You are now bald, you are not pretty anymore."
This video is produced by 51Hair, according to the script of a sponsoring customer, with copyright bought and owned by Hair2U.
Video length: 79 min
Direct link to purchase:
https://sellfy.com/p/VAuC/
Photo Set – Miss Song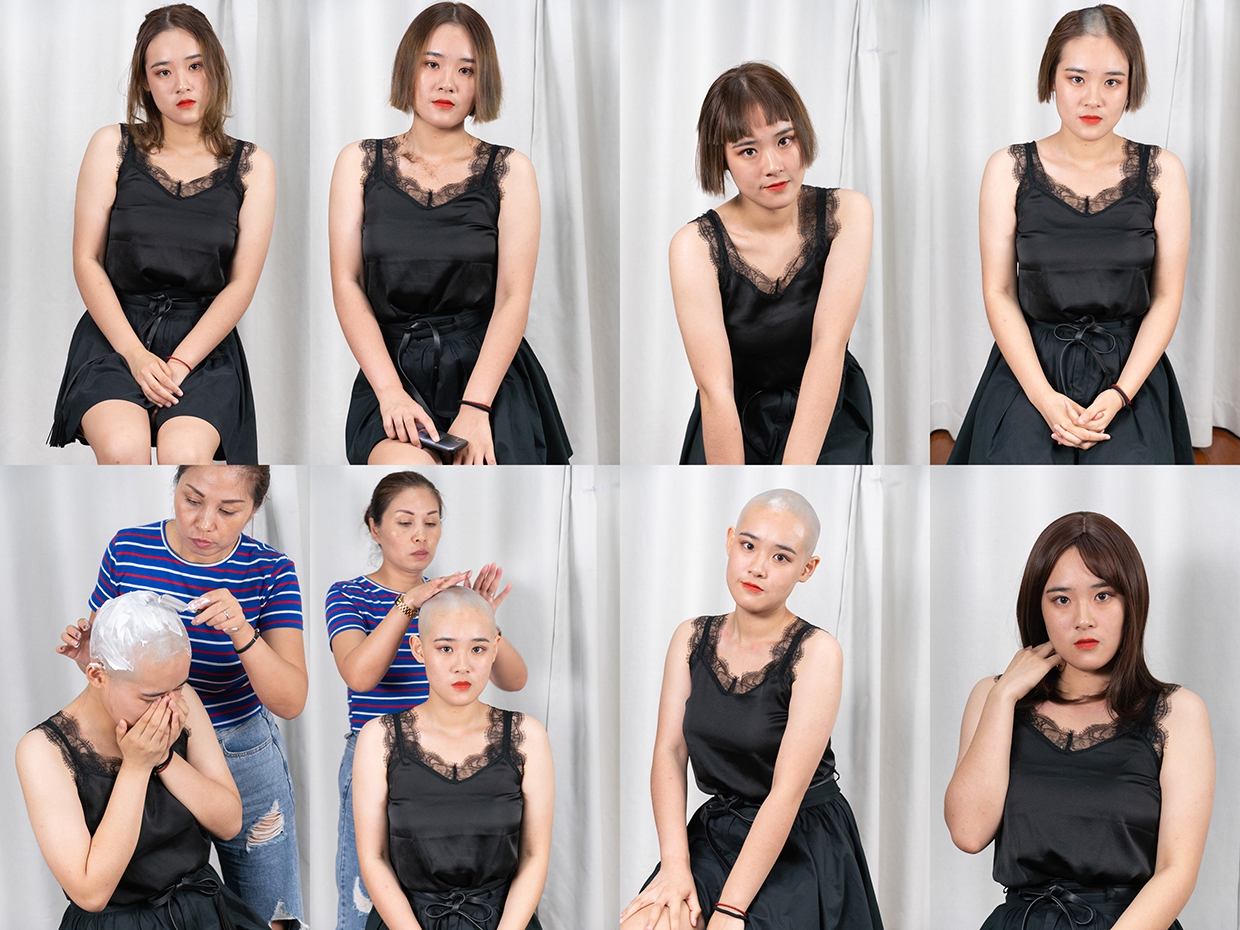 Still photos from Miss Song Bald Shave video.
Number of photos: 420
Direct link to purchase:
https://sellfy.com/p/9n6y/
PREVIOUS PRODUCT RELEASE!
Kanika Hair Sounds and Wind Blown 2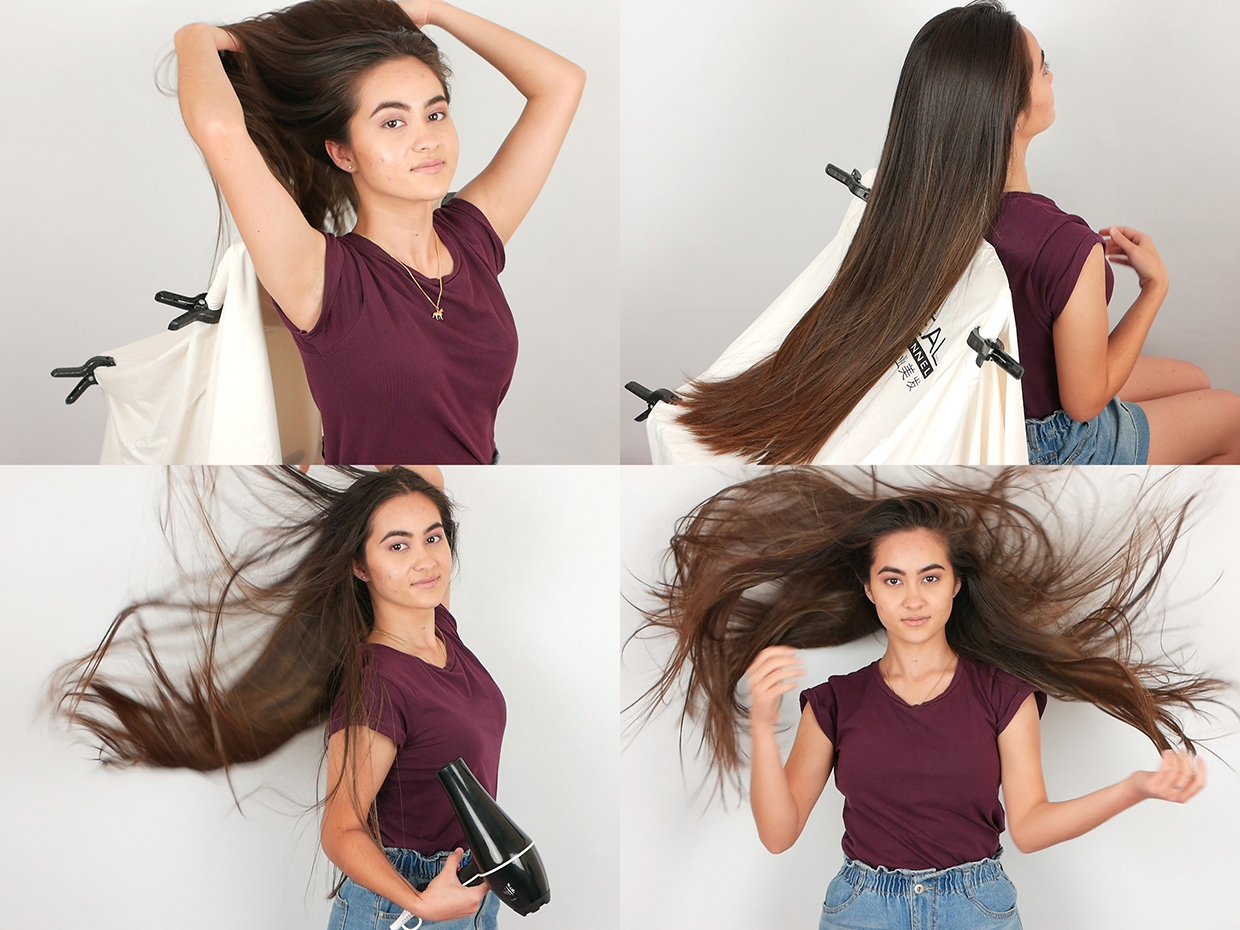 Kanika returns to model long hair. In the first half of the video, Kanika shows just how thick and heavy her hair is, by dropping her hair and swishing it on a cape, producing loud sounds. In the second half of the video, Kanika plays with her hair while it is blown by wind; first with a hair dryer, and then with a powerful floor ventilator.
Video length: 59 min
Direct link to purchase:
https://sellfy.com/p/cwlxwa/