Updated on 08/06/2018.
LATEST PRODUCT RELEASE
Carol Hair Play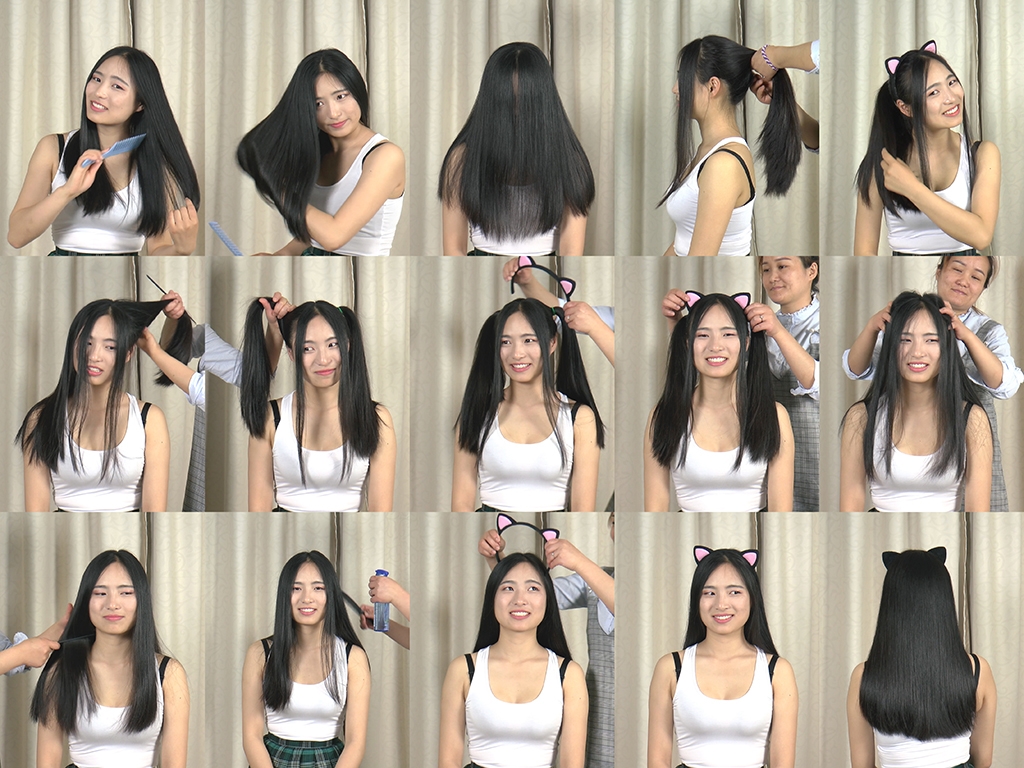 Carol is a very cute, petite, and lively model with silky straight black mid-back length hair in excellent condition.
She does long hair show in this video. Long hair brushing, running her fingers through her hair, hair in cute ponytail and pigtail styles. Carol wears cute "cat ears" for each of the cute styles.
Carol enjoyed the modelling session, as is evident with her big smile and laughs throughout, which is a rare treat.
Video length: 31 min
Direct link to purchase:
PREVIOUS PRODUCT RELEASE
Jelena Bob Haircut and Slow Motion Hair Play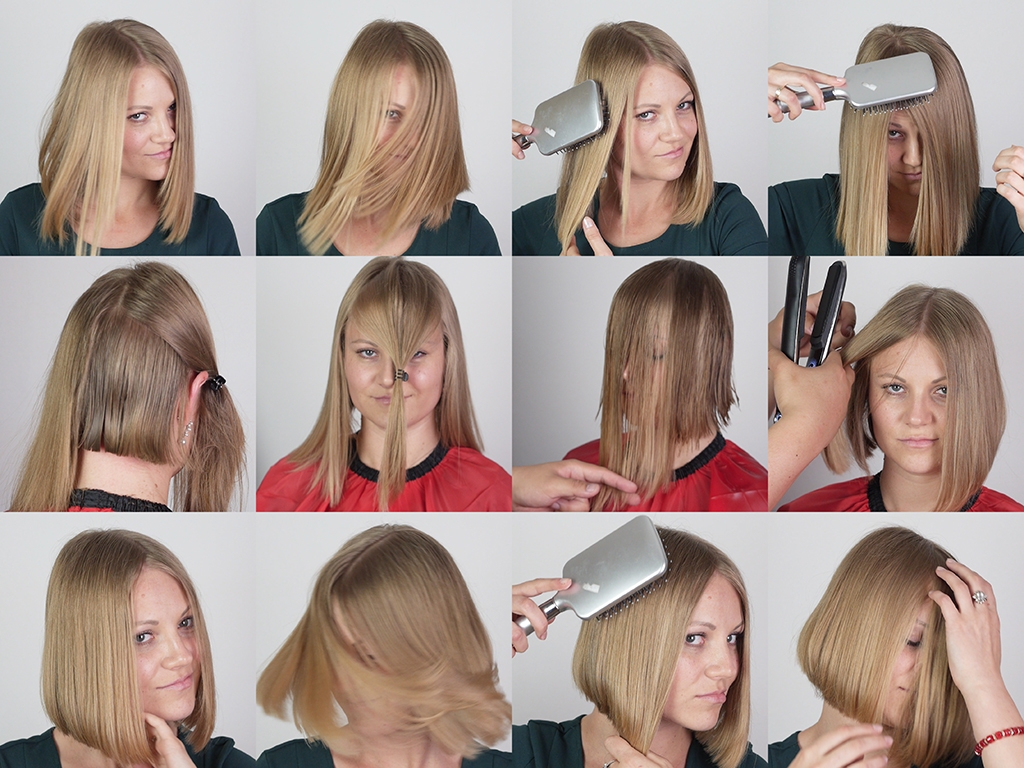 Jelena returns for her third bob trim from grown out shoulder length.
Her first long to bob haircut: https://sellfy.com/p/sFDz/
Her second bob trim: https://sellfy.com/p/vRCm/
Jelena does extensive hair play before and after the trim.
We did something experimental in the editing of this video. We filmed the video in 60 fps, and then interpreted the footage as 24 fps. This results in smooth slow motion, 2.5 time slower than the original footage.
The smooth slow motion makes Jelena's bob hair play truly mesmerizing, as she shakes her bob, brushes her hair, and runs her fingers through her silken tresses.
This product is also the first from Hair2U taking advantage of Sellfy's increased storage space and features. There are 4 files in this product:
1. Haircut video: 2.8 GB, 30 fps, 65 min
2. Hair play video, original speed: 0.8 GB, 60 fps, 10 min
3. Hair play video, 2.5X slower: 1.8 GB, 24 fps, 25 min
4. Photo set, after bob haircut: 73 MB, 9 photos, 16 MP
Direct link to purchase:
# CUT HAIR FOR SALE!
Two items available for purchase: