Updated on 25/05/2018.
New model available for customized video sponsorship. If you are interested to sponsor them and script the video according to what you want, please contact us.
Miss Fan 22/05/2018
She can cut a short pixie style like in attached photo.
LATEST PRODUCT RELEASE
Nina Sleek Hair and Trim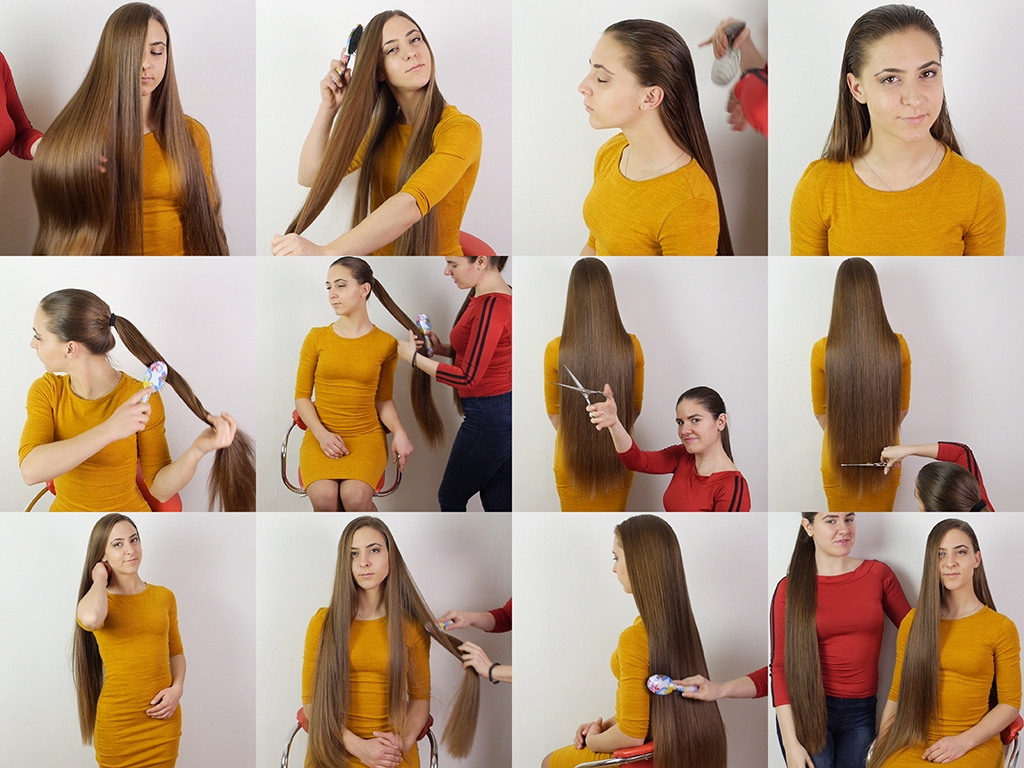 Nina's second video for Hair2U. She has butt length silky natural light brown blonde mix hair. Suzana is the stylist in this video.
We first show Nina's hair in its natural loose form. Hair play and brushing by the stylist, and by model herself.
Then, we add water and sleek gel on Nina's hair, to make the hair very sleek, shiny, and silky. Hair is presented and played with in sleek back styles and ponytail.
Video also includes a minor hair trim, without losing much length; just cutting off uneven ends with scissors.
This video was scripted by a customer as a customized video request.
Video length: 37 min
Direct link to purchase:
PREVIOUS PRODUCT RELEASE
Bella Hair Play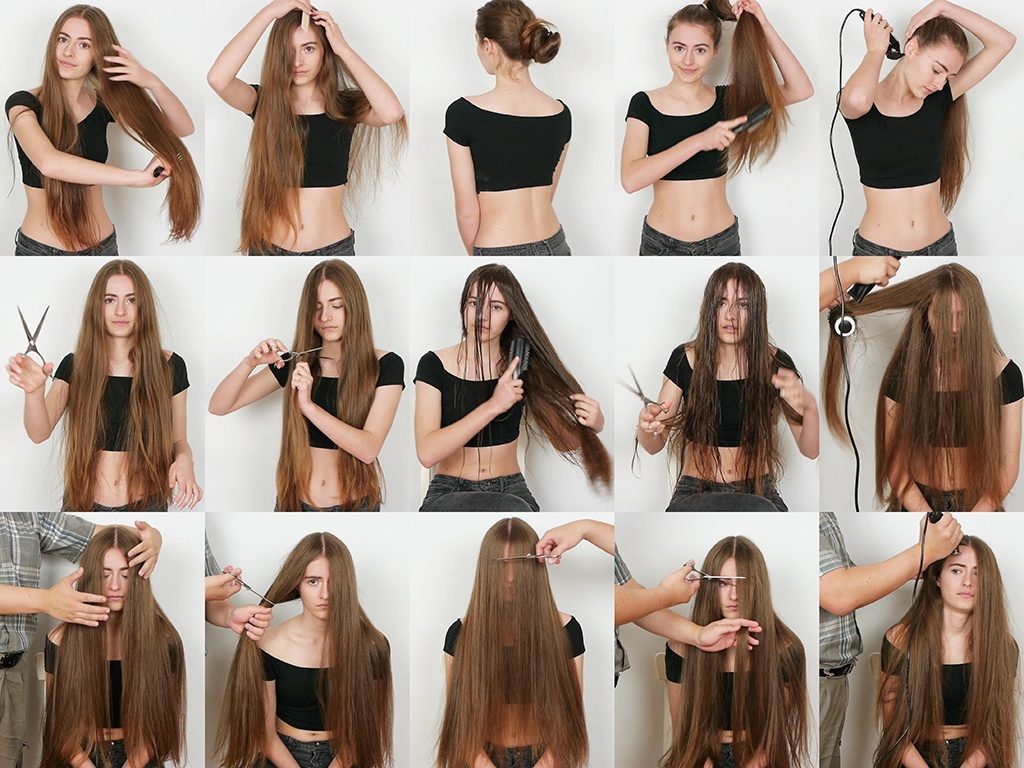 This video is from the very early formative stage of Hair2U's production in 2015. Video updated with a newer version with better colour correction and audio.
Bella has thick dark brunette butt length hair. She started with hair in a bun, after which she released her hair down her back. She then played with her hair by brushing and flicking it around. Next, Bella parted her hair in side parts, and combed them through. After putting her hair back into her usual middle part, she then teased with three more bun drop action.
Bella then tied her hair up into a high ponytail, played with it, and then followed by a clipper tease. She then released her hair from the ponytail and proceed to tease pretend cutting her hair with scissors. Next, the stylist took over from there to comb her hair through and give her scissors and clipper tease. Contains a lot of hair-over-the-face moments.
In the second half, Bella wets her hair with a spray bottle. She then played with it wet; flicking, combing and scissor teasing. She then partially blow-dried her hair. The stylist then took over and finished the blow-drying and brushed it through properly. Bella's hair became incredibly silky smooth after the blow-dry, and she finished with a brief hair play.
Video length: 54 min
Direct link to purchase:
# CUT HAIR FOR SALE!
Two items available for purchase: