Update 13/04/2018.
LATEST PRODUCT RELEASE
Nina Hoops and Ponytail Styles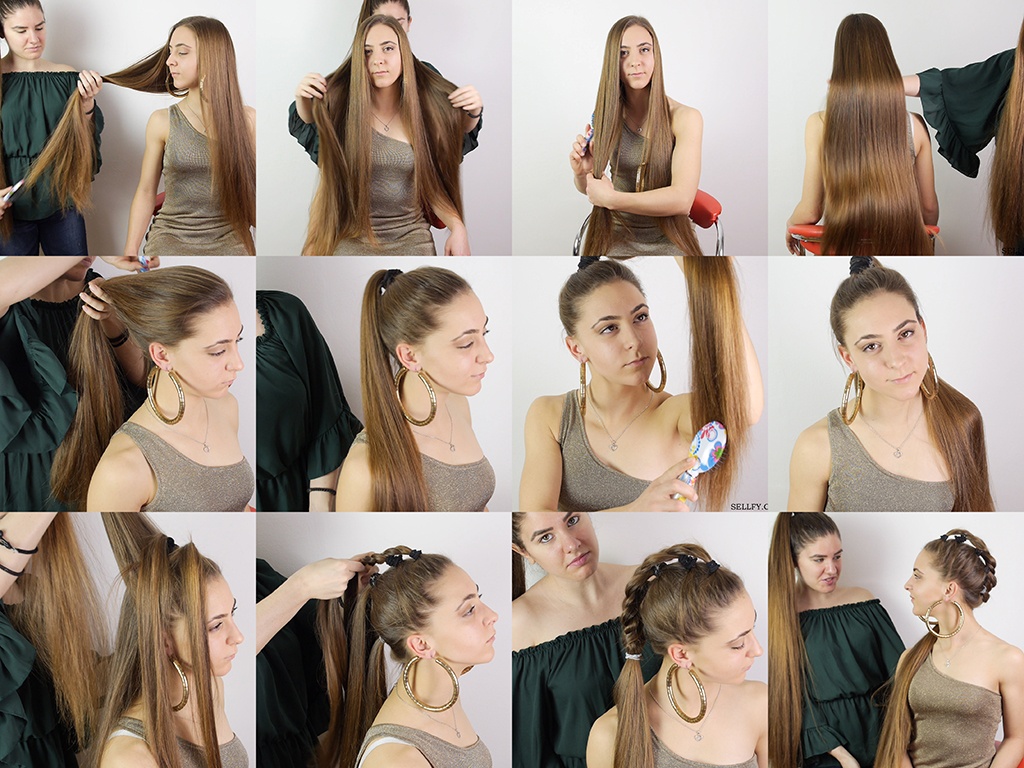 Introducing our newest beautiful long hair model, Nina. She has butt length silky natural light brown blonde mix hair.
Suzana is the stylist in this video. We first show Nina's hair in its natural loose form. Hair play and brushing by the stylist, and by model herself.
Then, we proceed to make various hair styles on Nina:
– half ponytail
– high ponytail
– tower ponytail
– special 5 section ponytail and braid combination
Nina wears large gold hoops for each style presentation, requested by the sponsor.
This video was scripted by a customer as a customized video request.
Video length: 45 min
Direct link to purchase:
PREVIOUS PRODUCT RELEASE
Miss Lu Super Long to Bob Haircut in Stages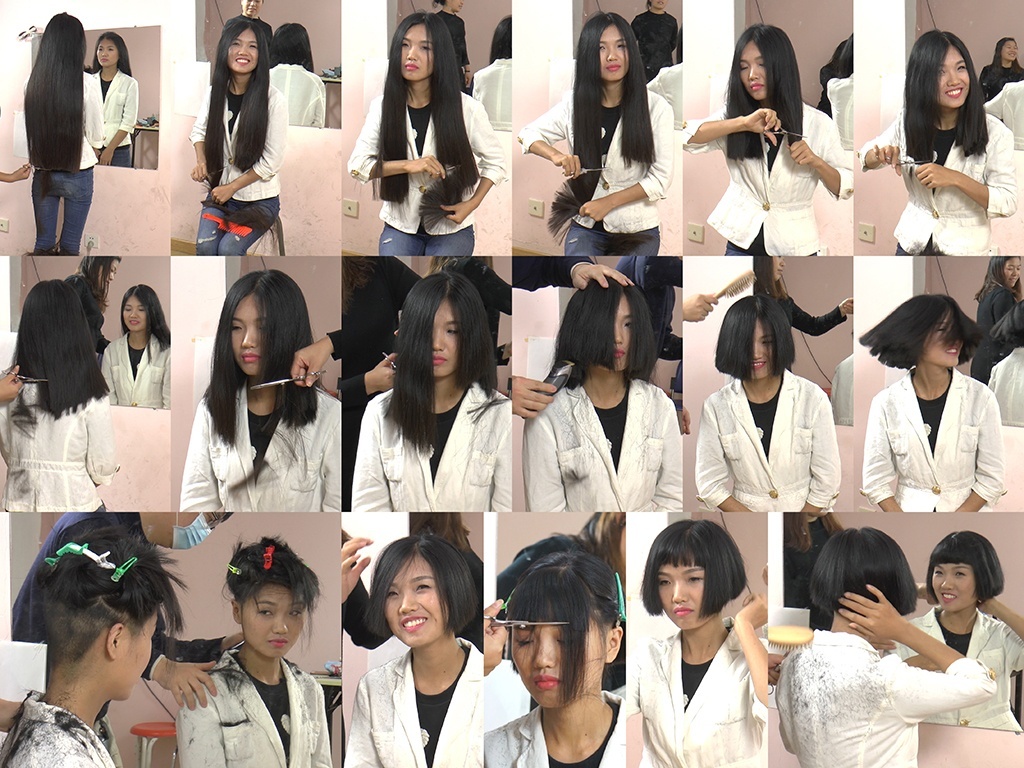 Miss Lu returns for her haircut makeover. She started with butt length hair, and is willing to get a chin length bob style with bangs and buzzed undercut. The hair is gradually shortened in stages, self cut and also cut by the stylist.
– butt length
– hip length
– waist lengtht
– mid-back length
– bra strap length
– shoulder length
– long bob
– chin length bob (with clippers)
– undercut buzz #0
– bangs
Brief hair presentation at each step, including ponytail and pigtails at a few steps. Miss Lu thoroughly enjoys the makeover, as shown by her big smile and laughs throughout the video.
Great video for those who love self-haircuts in steps.
This video is scripted and sponsored by Hair2U, and produced by 51Hair.
Video length: 90 min
Direct link to purchase:
# CUT HAIR FOR SALE!
Two items available for purchase: