Updated on 15/03/2019.
LATEST PRODUCT RELEASE
Brankica Haircut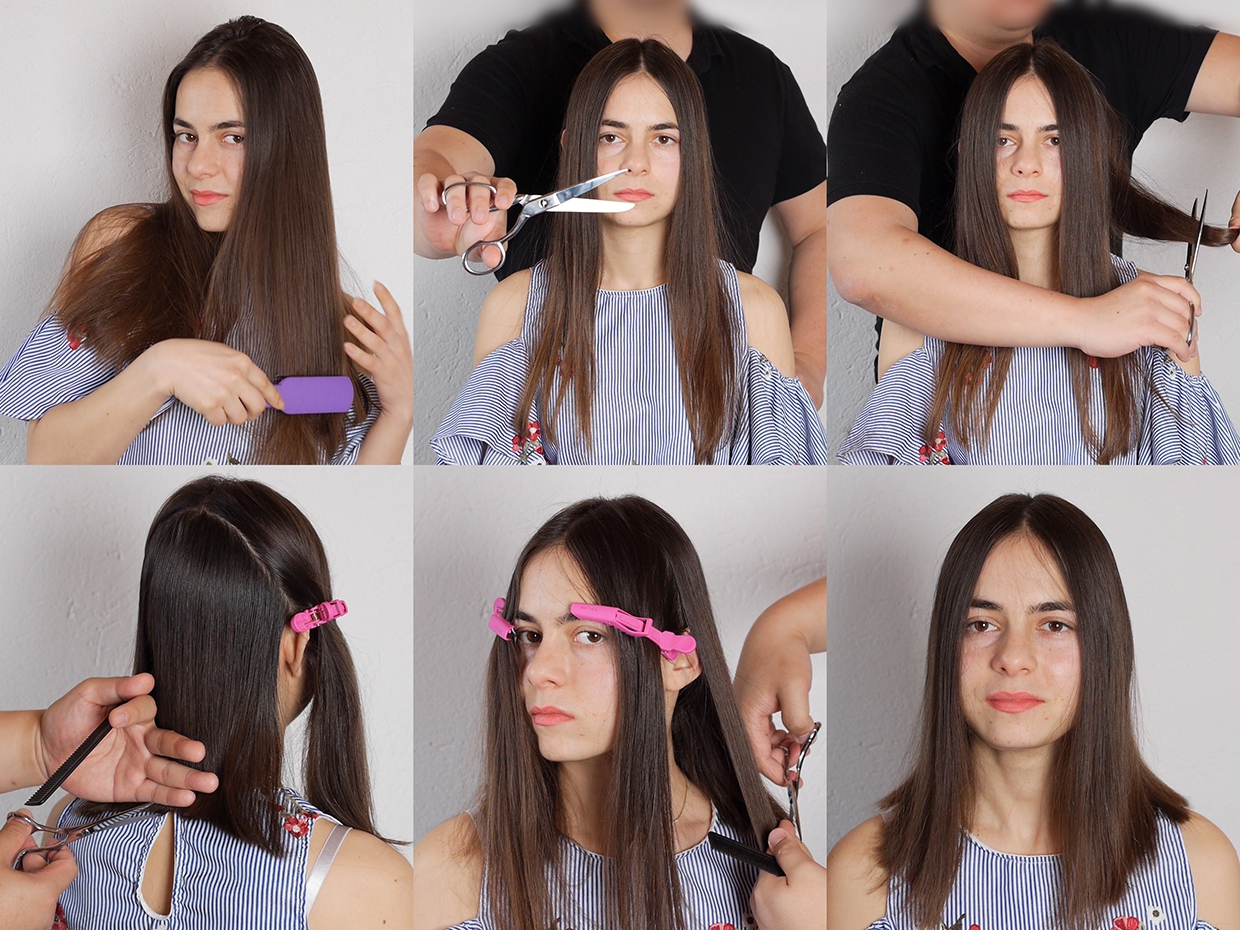 Brankica has silky straight brunette mid-back length hair. She wants a change.
She starts off with flaunting and brushing her long hair by herself, and then by the stylist.
The stylist then cuts off random pieces of her long hair. Finally, the hair is cut properly to shoulder length.
Brankica shows off her new style at the end. She loves it and may consider cutting it shorter in the future.
Video length: 46 min
Card Payments Now Accepted!
Update.
We now accept card payments on our Sellfy shop (in addition to the present PayPal method).
PayPal is not available or restricted in certain countries. Therefore, to make our products more widely available for purchase, we have enabled payment with card through Stripe.
PREVIOUS PRODUCT RELEASE
Nina Braids and Trim
Nina returns for a customised hair trim video scripted and sponsored by a customer.
First, she does hair play and brushing to show her hair length before the trim. The longest ends are below butt length, but the ends are thin and need trimming.
Next, Nina makes single and double braid styles. Then, Suzana as stylist, makes a French braid style on Nina. After that, they try a few wigs on Nina.
Suzana then does scissor play on Nina, and then trim off the ends of Nina's hair. Another stylist then finished the trim off neatly.
Finally, Nina does some more hair play to present her freshly trimmed hair. The hair looks healthier after the trim. Nina's hair is now to the middle of her butt length.
Video length: 53 min